Hit the Slopes
With no less than 141 ski trails for all levels and 1,300 snow guns, your time at Bromont, montagne d'expérience is sure to be magical whether you're an experienced skier or just starting out.
Is the night looking right? Take advantage of the widest evening ski area in North America boasting 101 lit trails.
The professional ski school and drop-in daycare make it the perfect choice if you have young children, as it will allow you to make the most of your day (open on weekends).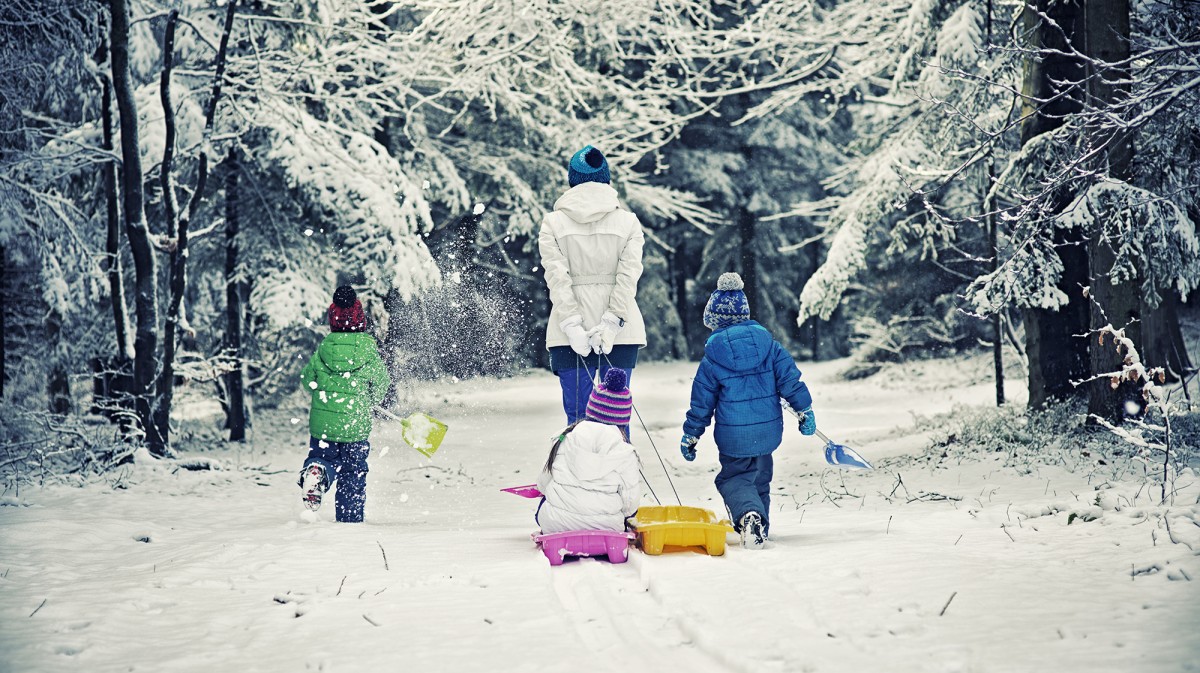 Walk, Roll or Trot
Whether you prefer walking, snowshoeing, cross-country skiing, riding a fatbike or even riding on a horse, you can explore an extensive network of trails developed by the Parc des Sommets. This park includes five networks totalling 140 km of trails: the Gale Lake network, the Mount Oak network, the Mount Berthier network, the Villageois network and the Mountain network.
The different trails will make you discover Mount Brome's mountain ranges, magnificent lakes or the lovely city of Bromont. Dashing through the snow's never been so much fun!
Did the word horse catch your eye? Bromont is known for horseback riding and has no less than three riding centres. No matter your level of skill in equestrian sports, contact one of the centres to schedule an unforgettable ride or take advantage of the Horseback Riding Moment package at Domaine Château-Bromont. It's the perfect cure for the winter blues.
Race Across the Rink or Down the Hill
To bring the family together, look no further than ice skating or tobogganing!
Head to the outdoor skating rinks of the Grégoire Park or to the Germain-Désourdy Campus. The Bromont Indoor Rink located right next to the Campus also offers public skating.
Is tobogganing more your thing? Hang on tight! Both sites also have hills for sledding.
These activities are ideal to fill up on fresh air, have a few laughs and, most of all, have a blast!
Kick Back and Relax
At Domaine Château-Bromont, you can combine outdoor adventures and relaxing moments.
Experience pure bliss with the Family Snow Moment package, which includes a night at Hôtel Château-Bromont, a delicious breakfast and a ski pass for the Bromont mountain.
Or, treat yourself to the best present of the season and take advantage of the countless activities happening in the city of Bromont and at Domaine Château-Bromont. Whether it's for Christmas brunch, New Year's Day brunch or the evening of December 31st, holiday magic awaits in Bromont's winter wonderland!