With its historic buildings and art galleries, its beautiful boutiques, and restaurants offering tantalizing menus, the village of Vieux-Bromont is a true Eastern Townships jewel to be discovered. Even more so this summer, since the area has been reconfigured so that everyone, locals and visitors alike, can take full advantage of this space and feel totally safe.
A Special Outdoor Design for the Summer
Until September 10, you'll enjoy this particularly welcoming setting as you discover and explore Vieux-Bromont's Main Street. By closing off one lane, the town was able to make room for several picnic tables right on the street and a bike path, allowing cyclists and pedestrians to easily access the heart of the village.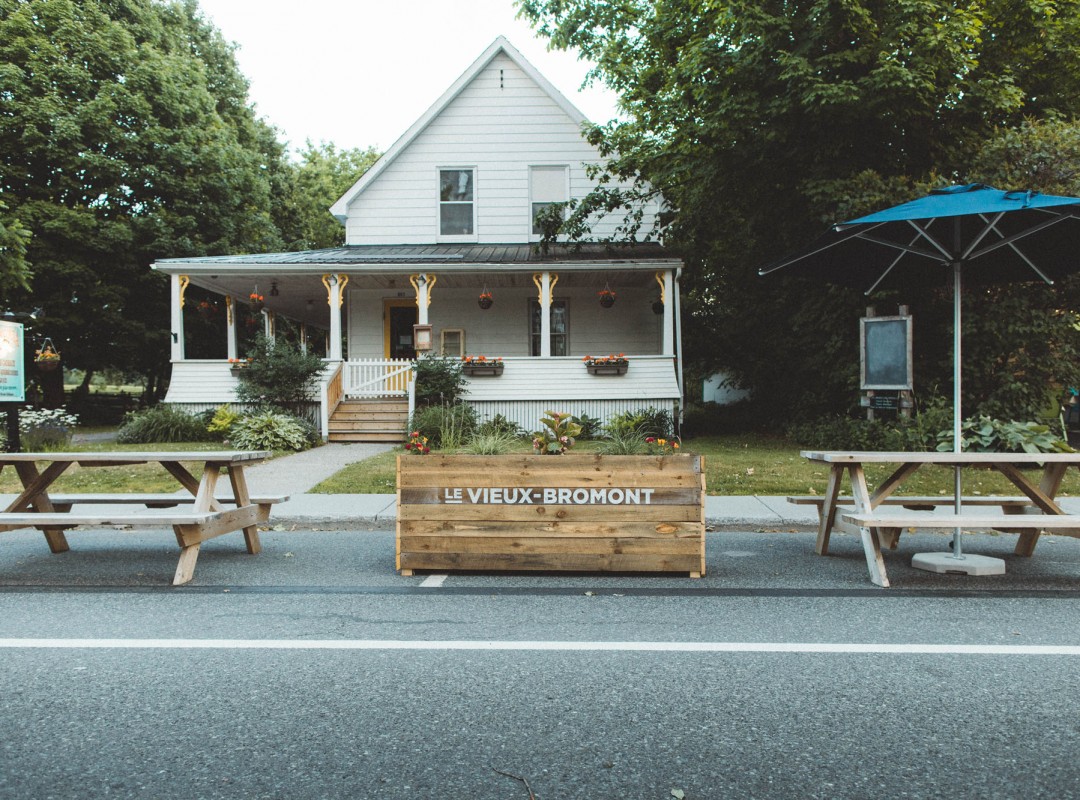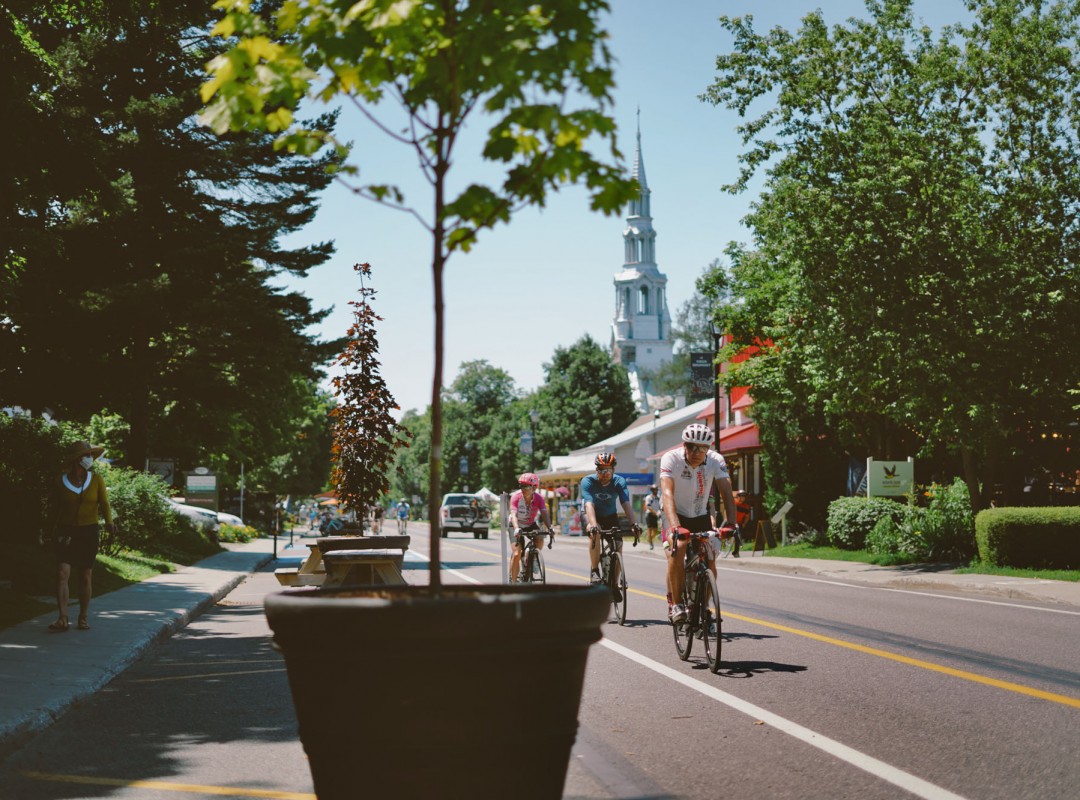 Feeling a little hungry?
Many restaurants in Vieux-Bromont have developed a fine picnic selection for the summer. Notably, the vegan restaurant Gaia, the canteen Outarde Jaune, the Rebel Traiteur + Café catering service and Verger Johanne et Vincent all offer a great selection of ready-to-eat products. With your order in hand, you can sit down at one of Vieux-Bromont's picnic tables, placed here exactly with this in mind. Along with your meal, you can also enjoy a cold beer or some wine purchased at one of the restaurants. Of course, it's still possible to relax on a terrace, like the ones you'll find at Bistro Le 633, Comme chez soi, or Fondissimo.
We also recommend you drop by Désirables Gâteries. Besides their excellent pastries, pies and cakes, you can enjoy their magnificent garden, entirely designed so you can take your time and relax awhile. Are you an amateur of ice tea? A stop at L'Apothicaire for their seasonal teas, so you can refresh yourself at home, and surprise your guests thanks to all the great advice the owner will give you.
A Little Shopping perhaps?
The beautiful boutiques set along the street are also ready to welcome you inside. Some examples of shops where you'll discover some true treasures? La Maison Oléa for artisanal soaps, La Belle Vieillerie for vintage pieces, the boutique Ema Rose for home decor ideas, the Librairie l'Art de Vivre to find a good read, Mysterio for European designer clothing, or l'Échoppe de la montagne for Quebec designer creations.
So, are you ready for a visit?
Source: Eastern Township